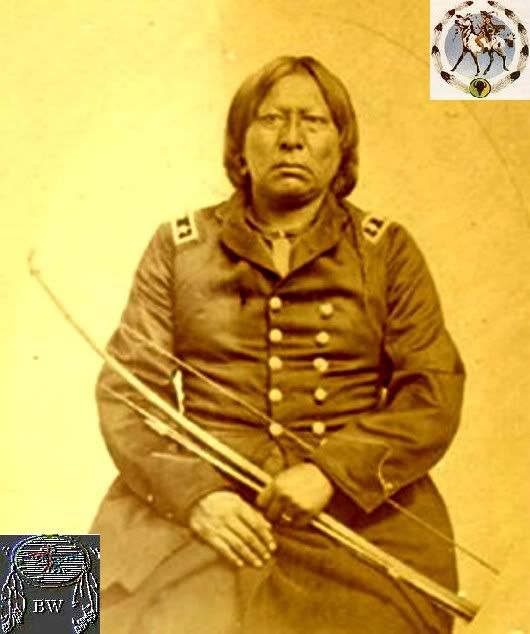 Chief Stumbling Bear
(1832-1903)
Warriors Citation
During his youth, Stumbling Bear became an influential war chief noted for leading raids against the Sac and Fox, Pawnees, and Navajos as well as against white settlers. A cousin of Kicking Bird, he would become well known among the Kiowas as a warrior, chief, and advocat of peace. The name by which he is widely known is a mistranslation of his Kiowa name, Setimkia, which really means "Charging Bear" or "An Animal Pressing Down."
In 1854, he sought to avenge his brother's death by leading a raid against the Pawnee. Failing to engage the Pawnee, his men met up with some Sac and Fox warriors who defeated him with better firearms. As a result of this incident, the Kiowas decided that they needed superior firepower to continue their role as one of the predominant raiders on the Southern Plains, so they began to raid white wagon trains to gain better arms. In 1856, Stumbling Bear raided the Navajos and secured a large booty. In the early 1860's, he was the scourge of the Southern Plains when U.S. forces there were weakened by the advent of the Civil War in the East.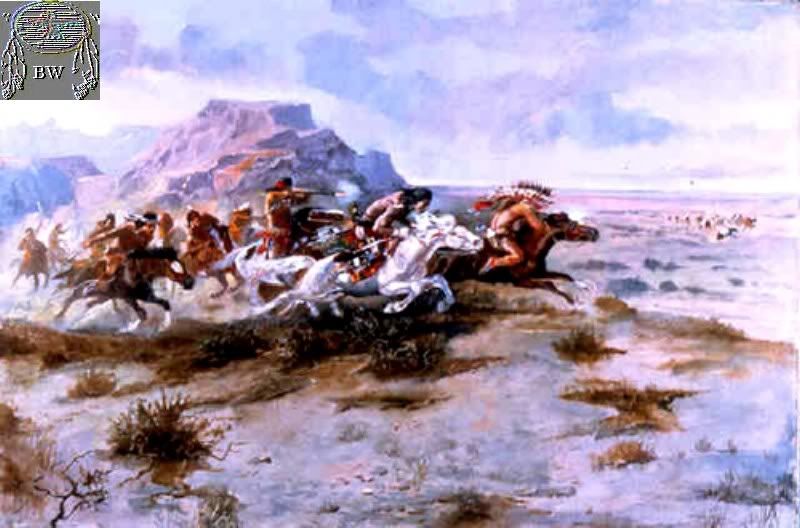 In November 1864 at the Battle of Adobe Walls, Stumbling Bear fought U.S. forces led by Kit Carson. Soon after the signing of the Treaty of Medicine Lodge, however, both Stumbling Bear and Kicking Bird became ardent advocates of peaceful accommodation with the whites. In 1872, he journeyed to Washington D.C., with a delegation of Kiowa chiefs who sought peace. When the Comanches under Quanah Parker started the Red River War in 1874, Stumbling Bear advocated peace with whites and was a rival of the more militant Lone Wolf. As a result of his actions for peace, the federal government built a home for Stumbling Bear in 1878 on the Kiowa Reservation in Indian Territory. He lived there until his death in 1903. At the time of his death at Fort Sill, Stumbling Bear was the last surviving Kiowa chief from the old raiding days on the Southern Plains. From: historical accounts & records