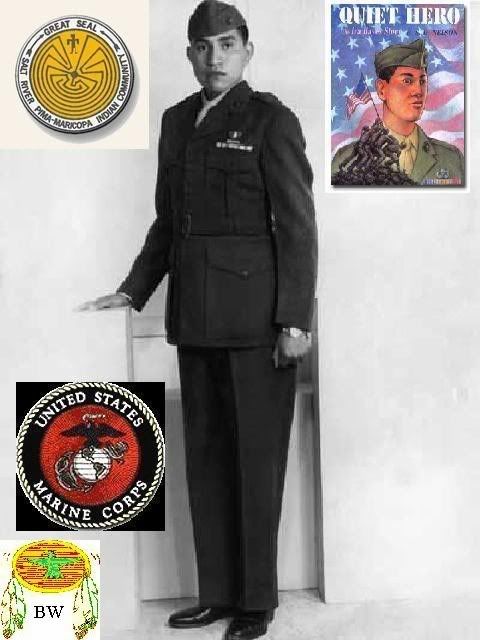 United States Marine Corps Corporal Ira Hamilton Hayes

Warriors Citation
Ira Hamilton Hayes (January 12, 1923 – January 24, 1955) was a Akimel O'odham, or Pima Indian, and an enrolled member of the Gila River Indian Community. A veteran of World War II's Battle of Iwo Jima, Hayes was trained as a Paramarine in the United States Marine Corps (USMC), and became one of five Marines, along with a US Navy corpsman, immortalized in the iconic photograph of the flag raising on Iwo Jima. The son of Joeb E. and Nancy W. Hayes, Ira Hayes was born on the Gila River Indian Reservation in Sacaton, Arizona. Hayes left school and enlisted in the Marine Corps Reserves on 24 August 1942. After completing recruit training at Marine Corps Recruit Depot San Diego, Hayes trained as a paratrooper at Marine Corps Base San Diego and was nicknamed Chief Falling Cloud.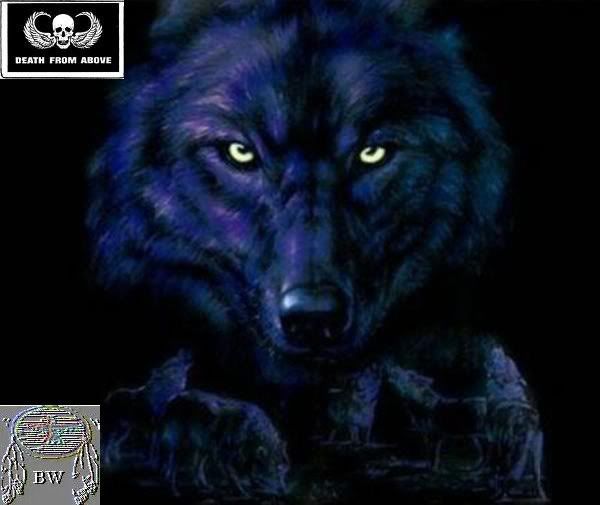 On 2 December 1942, he joined Company B, 3rd Parachute Battalion, Divisional Special Troops, 3rd Marine Division, at Camp Elliott, California. On 14 March 1943, Hayes sailed for New Caledonia with the 3rd Parachute Battalion. Hayes first saw combat on Bougainville. He returned home briefly on leave, after which his family said years afterward he was a changed man, more serious. The Marine Corps parachute units were disbanded in February, and Hayes was transferred to Company E, 2nd Battalion, 28th Marines, 5th Marine Division at Camp Pendleton. From September 1944, Hayes sailed to Hawaii for further training. On February 19, 1945, Hayes took part in the landing on Iwo Jima. He then participated in the battle for the island and was among the group of Marines that took Mount Suribachi four days later, on February 23, 1945. The raising of the second American flag on Suribachi by five Marines, Ira Hayes, Rene Gagnon, Harlon Block, Franklin Sousley, and Mike Strank, and a Navy Corpsman, John Bradley, was immortalized by photographer Joe Rosenthal and became an icon of the war. Overnight, Hayes (on the far left of the photograph) became a national hero, along with the two other survivors of the famous photograph, Rene Gagnon and John Bradley. Hayes's story drew particular attention because he was Native American.
CPL Hayes' Awards and Decorations at the time of his discharge:
Hayes was promoted to the rank of corporal before being discharged from the Marine Corps. His decorations and medals include the following:
• Navy Commendation Medal with "V" combat device,
• Presidential Unit Citation with one star (for Iwo Jima),
• American Campaign Medal,
• Asiatic-Pacific Campaign Medal with four stars (for Vella Lavella, Bougainville, Consolidation of the Northern Solomons, and Iwo Jima) and the
• World War II Victory Medal.

• From: historical accounts & records