BRAVEHORSE WARRIOR MITCHELL RED CLOUD Jr.
Winnebago Warrior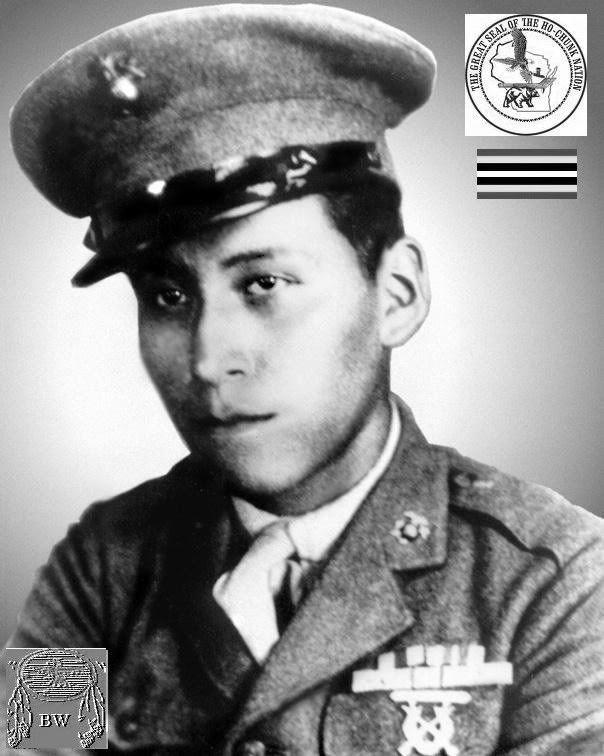 MEDAL of HONOR
Killed in Action
Born: Hatfield, WI
Entered Service: Merrillan, WI
Date/Place of Action: November 05, 1950 - Chonghyon, Korea
Unit: Company E, 19th Infantry Regiment, 24th Infantry Division
Presentation: Presented To His Mother At The Pentagon
By General Omar N. Bradley on April 03, 1951
Date of Death: November 05 (Killed In Action)
Buried at: Decorah Cemetery - Komensky, WI
United States Marine Sergeant Mitchell Red Cloud Jr.
(1924-1950)
Warriors Citation
Mitchell Red Cloud Jr. A Winnebago Warrior from Wisconsin, and a Corporal in Company E., 19th Marine Infantry Regiment in Korea. On 5 November 1950, Red Cloud was on a ridge guarding his company command post when he was surprised by Chinese communist forces. He sounded the alarm and stayed in his position firing his automatic rifle and point-blank to check the assault.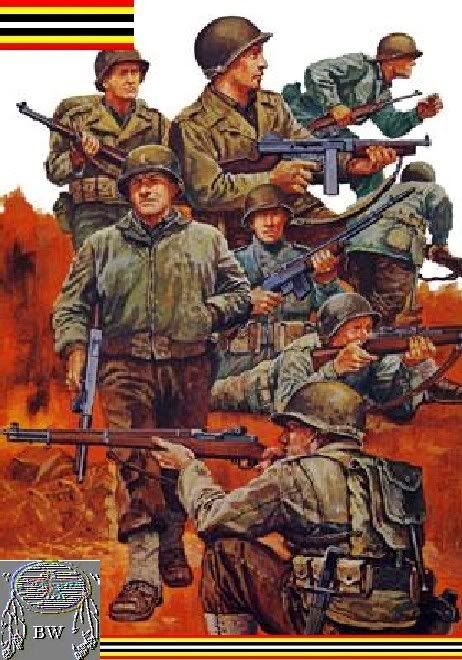 This gave his company time to consolidate their defenses. After being severely wounded by enemy fire, he refused assistance and continued firing upon the enemy until he was fatally wounded. This warrior's heroic action prevented the enemy from overrunning his company's position and gained time for evacuation of the wounded. From: historical accounts & records