BRAVEHORSE WARRIOR US Army 1st Lt JACK MONTGOMERY
Cherokee Warrior
MEDAL of HONOR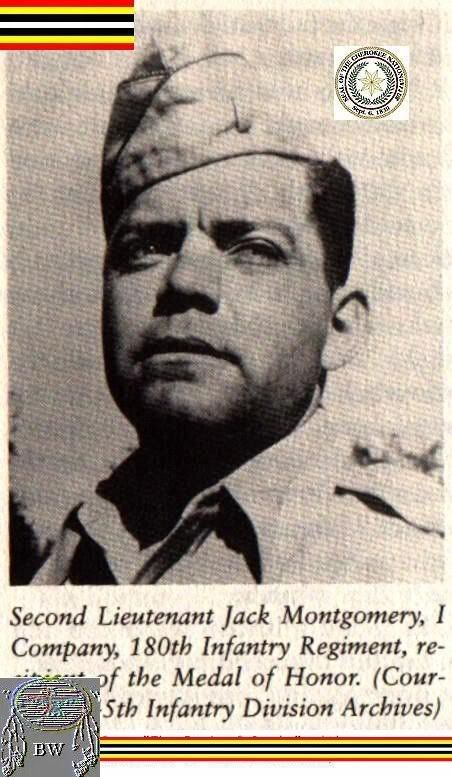 Born: Long, OK
Entered Service: Sallisaw, OK
Date/Place of Action: February 22, 1944 - Padiglione, Italy
Unit: Company I, 3d Bn, 180th Infantry, 45th Infantry Division
Presentation: Presented At the White House
By President Franklin D. Roosevelt on January 10, 1945
Buried at: Fort Gibson National Cemetery, Fort Gibson, OK

United States Army First Lieutenant Jack C. Montgomery
(1917-2002)
Warriors Citation
Jack C. Montgomery. A Cherokee Warrior from Oklahoma, and a First Lieutenant with the 45th Infantry Division Thunderbirds. On 22 February 1944, near Padiglione, Italy, Montgomery's rifle platoon was under fire by three echelons of enemy forces, when he single-handedly attacked all three positions, taking prisoners in the process.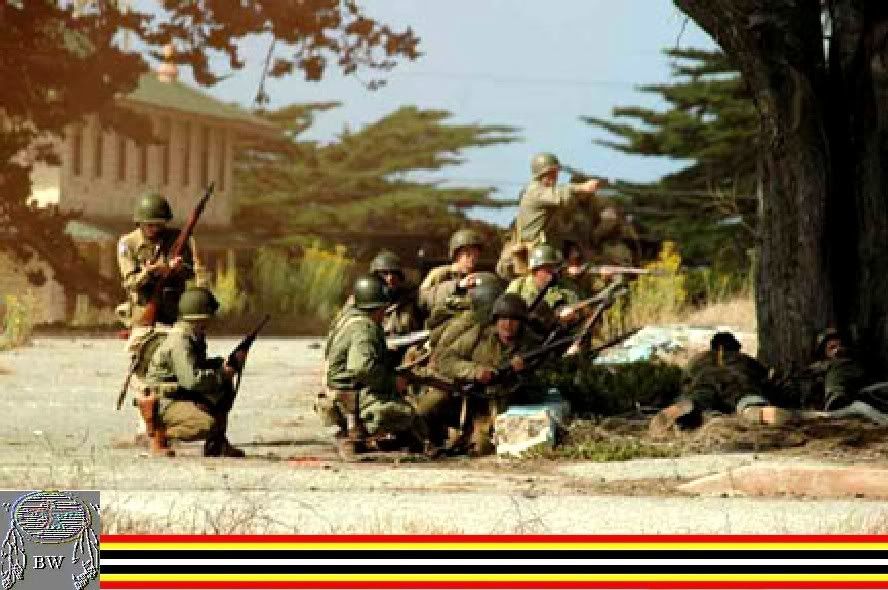 As a result of his courage, Montgomery's actions demoralized the enemy and inspired fellow warriors to defeat the Axis troops. From: historical accounts & records